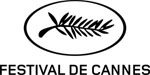 Alone and far from home, The Kid makes his way through a strange city looking for the means to get through his day. Surrounded by predators he is forced to make compromises merely to survive, his life of exile grows one day longer.
Cast
Atef Alshafei, Jalal Qaniry, Thymios Koukios, Rebih El-Saleous, Mounir Alkhateeb, Irene Aggelopoulou
World premiere
Official Selection – Competition – Cannes Film Festival 2017
Festivals / Awards: 
BAFTA nomination for Best Short Film, Toronto IFF, Dubai IFF – Best Short Film Award, Rotterdam IFF, Galway FF, Guanajuato IFF, Melbourne IFF,  Odense IFF,  Nara IFF, Reykjavík IFF, Athens IFF, Encounters Festival, Show Me Shorts!, BFI London Film Festival, Valladolid IFF, Edinburgh SFF, Rio de Janeiro ISFF, Asiana ISFF, Thessaloniki ISFF, Cinéma Tous Écrans, Cork FF, Festival Combat, Souq FF
24fps IFF, Bruxelles IFF, Festival des Arcs, London ISFF, Sudan IFF, EU Human Rights Film Days, Flickerfest, Reel Palestine, Miami ISFF, etc.
Short film, 15′,  DCP, Color, Denmark-UK-Greece 2017