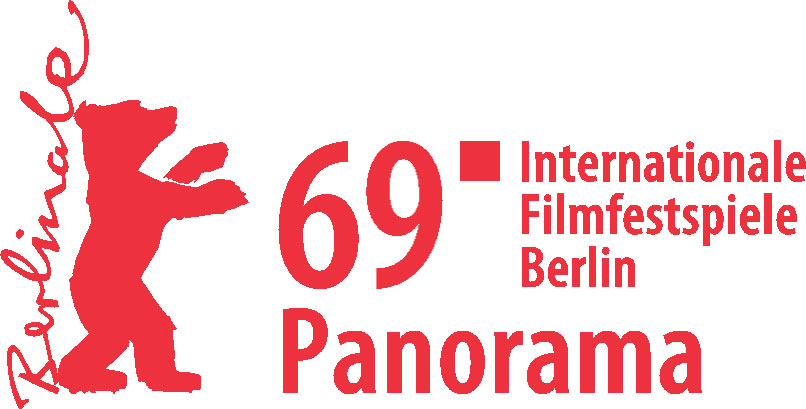 In a small eel-farming town in the west of Greece, two women live solitary lives while dreaming of getting away. Elisabeth is a once-ambitious policewoman forced to relocate from Athens ten years ago and now living a joyless, hung-over life; Rita is the quiet, mysterious sister of a lounge singer in the local disco. When a sudden death upsets the town and turns the local community upside-down, the two women who had been ignoring each other's existence begin drifting towards each other. As the secrets hidden in the swamps begin to surface, they will have a chance to become each other's saviours.
Cast
Angeliki Papoulia, Youla Boudali, Christos Passalis, Argyris Xafis, Thanassis Dovris, Laertis Malkotsis, Maria Filini, Michalis Kimonas, Christian Culbida, Michalis Mathioudakis, Laertis Vassiliou, Alkistis Poulopoulou, Thanos Tokakis, Katerina Helmy, Romanos Kalokyris, Areti Seidaridou, Vassilis Darmas, Marianna Bozantzoglou, Vlassis Mizalos, Ektor Liatsos, Haris Attonis, Nikos Diotis, Vassilis Svigos
World Premiere
69th Berlin International Film Festival 2019 – Panorama
Festivals / Awards
Karlovy Vary IFF 2019, BFI London IFF 2019 – Dare, BiFan 2019 – Bucheon International Fantastic Film Festival (International Competition), FANTASIA International Film Festival 2019, Festival International du Film Policier de Beaune 2019 – Sang Neuf Competition, Istanbul IFF 2019, Crossing Europe EFF 2019, Transilvania IFF 2019, Bildrausch Filmfest Basel – Cutting Edge International Competition 2019, New Horizons IFF 2019, São Paulo IFF 2019, Ayvalik IFF, Haifa IFF, Bogota IFF, Thessaloniki IFF, Roma MedFesti 2019, Zagreb IFF 2019, Valencia IMFF 2019, Denver IFF, etc.
2 Hellenic Film Academy Awards (Best Director, Best Actress) and 12 nominations (Best Film, Screenplay,  Actor, Supporting Actress, Editing, Costume Design, Music, Sound, Make-up, Effects).
World Press 
"The latest film from Greek director Syllas Tzoumerkas stars Angeliki Papoulia in one of her best roles yet. Tzoumerkas does masterfully paint the stifling atmosphere of a godforsaken town where women's dreams and potential have come to die. With a score that ventures into thriller territory, menacing zooms and eerily calm overheads shots, the film evokes a place that looks like a swamp ready to slowly engulf everything that comes near it."
-Boyd van Hoeij, The Hollywood Reporter
"A Blast director Syllas Tzoumerkas returns with an agitated, atmospheric and sometimes confounding exercise in modern Greek tragedy. Tzoumerkas' latest invites comparisons to the loopier, trash-skirting genre outings of Herzog or Lynch, with the gradual unpeeling of layered madness and corruption in the sleepy working town of Missolonghi occasionally calling to mind an aggressively sunburned "Twin Peaks'".
-Guy Lodge, Variety
"*** A Lynchian psychodrama in the sun[…] A drumbeat of anxiety and impending violence thuds insistently from this opaque, disquieting spectacle from Greek film-maker Syllas Tzoumerkas".
-Peter Bradshaw, The Guardian
"***** While the film is saturated with Biblical quotes, icons of saints, and church choir songs, its form attends equally to the lowly human, animal, and nature. Pacifying all forms of life under the flag of future deliverance, the promise that each being will attain their most perfect form and self, The Miracle of the Sargasso Sea provides a convergence between religious submission and humanistic agency."
-Savina Petkova, Electric Ghost
"*** "Papoulia and Boudali give two visceral performances[…] The beautiful cinematography; close shots that capture the inner angst of these characters. The Miracle of the Sargasso Sea is visually compelling, and a show of great creative ambition from Tzoumerkas."
-Victoria Ferguson, The Upcoming
"The Miracle features two terrific female performances – one from co-writer Youla Boudali, the other from Angeliki Papoulia, [who] vibrates at an unnerving pitch that makes Nicole Kidman's similarly styled characterisation in Destroyer look positively half-baked.[…] Tzoumerkas's follow-up confirms that he's a director of some brilliance and daring."
-Jonathan Romney, Screen
"***** Syllas Tzoumerkas' third film is as slippery as the eels that form its backbone. It's intense, brutal and surprising – full of strange asides and meandering paths, held together by the suffocating setting of Mesolongi, characterised here as a swampy Greek backwater. […] Tzoumerkas' vision isn't overly optimistic, but it's also not fatalistic or moralising. Police brutality, sexual abuse and other acts of violence aren't treated clinically, but they are handled as facts. The small-town mentality – "where potential goes to die", as he's described it – is largely universal. But the clash of cynically resigned humour against anti-authoritarian rebellion is distinctly Greek. Perhaps that's the common cultural thread of the so-called 'weird wave' – to revel in human absurdity even while extending understanding to it."
-Alex Goldstein, One Room With A View
"**** The resolution of these constantly shuffling character arcs is dispatched with a clinical efficiency that recalls the unflinching pragmatism of Kieślowski's A Short Film About Killing. Yet surprisingly, Tzoumerkas injects a soothing livener of optimism into the films final moments resulting in a restorative wave of catharsis. This is artistically satisfying, hermetically sealed cinema, with the confidence to embrace a wide range of genre elements and a first-rate thriller to boot. The grimly explicit sex, theological symbolism and wince-inducing violence will keep you on your toes. But ultimately, it is a masterful tale of redemption come full circle via the conduit of moral bankruptcy and how the oxygen of freedom can still exist in the ethical vacuum of oppression."
-Bradley Hadcroft, The People's Movies
" Syllas Tzoumerkas masterfully mediates between ultimate tristesse and inner hardcore brutality. He has plenty of time for silence, then again the cut is energetic. Both of them do justice to the violence, which is suppressed, then erupted all the more violent. The Miracle of the Sargasso Sea is a pretty big genre movie (finally!)"
– Barbara Wurm, TAZ
"There is much to admire in Tzoumerkas' new film. Some of the early scenes, as well as some near the end of the movie, have an epic quality, thanks to Petrus Sjövik's cinematography and Jean-Paul Wall's orchestral score, as well as the dirty Athens setting and the corrupt beauty of the coastal town. Scenes of Elisabeth's dreams, which overlap and mix with those of Rita's, with their biblical imagery and unique visual style, transcend the film's primary themes and add a mystical layer. Dedicated performances, especially Papoulia's and Boudali's, provide a powerful, dramatic gravity"
Vladan Petkovic, Cineuropa
"Not since Gene Hackman's Jimmy Doyle in The French Connection have we seen a nastier cop than the one embodied by Angeliki Papoulia.'
– Jörg Gerle, Filmdienst
"The Miracle of the Sargasso Sea, set in the inhospitable surroundings of a sun-parched Messolongi, is a metaphysical thriller loaded with biblical references, an unsettling and disturbing meditation on the concept of paradise featuring two women in profound existential crisis: Elisabeth, (a master Angeliki Papoulia) a disgraced policewoman confined in the province by her superiors following an unfortunate anti-terrorist operation; and Rita (the brave Youla Boudali, also co-screenwriter), a painful figure of a martyr besieged by visions of a mystical background. Tzoumerkas' cinema is one that's not afraid of risk or ridicule, one which in fact, has the clear intent of forcing the limits of both the police genre and the auteur film genre, seducing with the skill of its performers and its disquieting aesthetic choices that are never banal. After Homeland (2010) and A Blast (2014), The Miracle of the Sargasso is the third – and more complex – chapter of Tzoumerkas' ideal trilogy on contemporary Greece.".
– Massimo Lechi, Il Ragazzo Selvaggio
Video Interviews
Meet the Filmmakers – Karlovy Vary International Film Festival
Syllas Tzoumerkas
Angeliki Papoulia
Teddy TV – Berlin International Film Festival
Syllas Tzoumerkas & Angeliki Papoulia
Tο Θαύμα της Θάλασσας των Σαργασσών | To Thávma tis Thálassas ton Sargassón, feature film, 120′, DCP, color, Greece-Germany-Netherlands-Sweden 2019